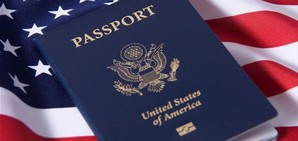 The U.S. State Department said Thursday, November 19, 2015, that it is ending the practice of adding new pages to existing passport books.
Starting Jan. 1, 2016, US citizens running out of space for new visas in their 28-page passports will have to pay $110 for a new passport of either 28 or 52 pages. Until the end of 2015, they can still pay $82 to have an extra 24 pages stitched in. The prices are slightly lower for minors.
The US State Department said the decision to stop adding pages was made for security reasons.
Anyone applying to renew a passport will get the old one back. Though the passport will be canceled,
any valid and unexpired visas in the old book will still be valid
, and can be used for travel.
Currently, more than 124 million U.S. passports are in circulation, up from 14 million in 1991. About 38 percent of American citizens have passports.
As reported
here
.