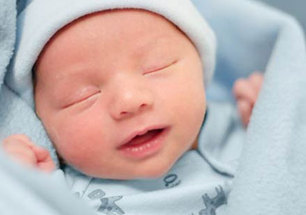 Sometimes in my practice as an immigration attorney, I see people make wrong decisions which then affect their lives for many years, result in separation from family and children; can be a cause of severe depression; and loss of the permanent resident status (aka "green card").
When in doubt or not sure what to do, you should consult with an experienced immigration attorney or contact the US consulate in your home country.
Situation #1
:
Child born abroad to Lawful Permanent Resident (LPR) may be allowed to board the plane to the United States,
if
the child was born during the
temporary visit abroad of a mother
who is a lawful permanent resident alien of the United States, provided that the child's application for admission to the United States is made
within two years of birth
and the child is
accompanied by the parent who is applying for readmission as a permanent resident upon the first return
of the parent.
Situation #2
:
Child born abroad
to an accompanying parent after issuance of an immigrant visa to the parent but prior to the parent's initial admission as an immigrant
may be boarded as long as the
child has a passport or is listed in a parent's passport and is in possession of the birth certificate
.
Before traveling to the United States, it's a good idea to contact the U.S. embassy or consulate in your home country
to obtain a transportation letter.
CBP guidance
can be found
here
.