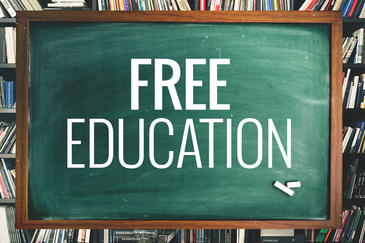 Personally, I have no experience with with school. However, University of the People, tuition-free online university approach seem to be interesting and could be helpful for many living in the USA "without papers" or undocumented, who want to attend college and learn but can't afford it and don't qualify for financial aid.
Federal law does not prohibit undocumented students from enrolling in college, but it does something nearly as effective, banning them from receiving government aid. In recent years, though, some undocumented students have stumbled upon a little-known, nonprofit online university that doesn't charge tuition and doesn't care about students' legal status.
A four-year bachelor's degree at
online University of the People
will cost $4,000 in total. For those who don't have the money, the university offers scholarships.
University charges only for the exams, and even these fees can be covered for scholarships. Quarter of the school's students don't pay anything at all, thanks to those scholarships, which are funded by big companies, including Hewlett-Packard, Microsoft and Intel.
The school's academic credibility has also gotten a huge boost from partnerships forged with New York University; University of California, Berkeley; Yale; and Oxford.
Education experts have praised
University of the People
's surprisingly high retention rate of 75 percent, but what Jamie Merisotis of the Lumina Foundation says he likes most is that the school was built precisely to serve poor students living in difficult circumstances.
Merisotis, author of the book
America Needs Talent
, says many of the undocumented immigrants living in the U.S. are young and talented but have no access to a higher education.
"Postsecondary education is the key to integrating them into our society and taking them out of the shadows," Merisotis says. "Even if you kick them out of the country," Reshef says, with a good education "they will be much more desired wherever they go. So it's a win-win situation for everyone."
Read more news
here
and the university website is
here
.