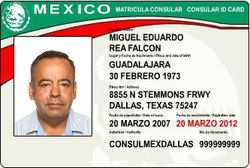 On Friday, October 16, 2015, a federal judge in Texas declined to order Texas officials to institute a temporary fix so children of undocumented immigrants born in the United States can get their birth certificates while a lawsuit filed by their parents is being tried.
Instead of issuing a temporary injunction order sought by the plaintiffs (the undocumented immigrants who were denied their U.S. citizen children's birth certificates), U.S. District Judge Robert Pitman ruled that the case should proceed through the full hearing process given the complexity of the issues involved.
Pitman's ruling comes two weeks after attorneys for the families told the judge that the children's civil rights had been violated because county registrars, by order of the Texas Department of State Health Services, would not issue birth certificates because the parents did not present one or more acceptable forms of ID. More than 30 families have joined the suit since the initial complaint was filed in May.
"Although the Plaintiffs have provided evidence which raises grave concerns regarding the treatment of citizen children born to immigrant parents, this case requires additional determinations which can be made only upon development and presentation of an evidentiary record," Pitman wrote in a 27-page decision.
The parents in the lawsuit contend that IDs previously used to obtain the vital records, specifically the
Mexican Consular ID (called the matrícula consular)
and foreign passports, were accepted in some counties just months ago until the department amended its policies without warning.
Now, some of the undocumented immigrants parents can't request their US-born children's birth certificates because the parents lack proper and acceptable by the Organs of Vital Statistics photo ID documents.
Texas Attorney General Ken Paxton called the ruling an "important first step in ensuring the integrity of birth certificates and personal identity information. Before issuing any official documents, it's important for the state to have a way to accurately verify people are who they say they are through reliable identification mechanisms."
Read news
here
and
court opinion here
.