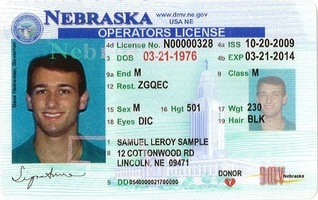 Nebraska will start issuing driver's licenses to DREAMers or young people who were granted deferred action under DACA ("DACA grantees").
Nebraska is the last state to join the other 49 states who are already issuing driver's licenses to young people with approved DACA deferred action. This program has been in effect since 2012.
On Tuesday, Nebraska Legislature overrode Governor's veto on this bill by 34 to 10 vote.
Read
here
.