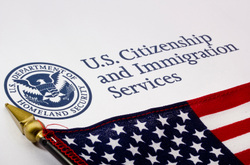 USCIS launched a new interactive webportal myUSCIS.
See at:
https://my.uscis.gov/
USCIS recently introduced another useful webportal, where customers can submit e-request to ask questions about a pending case, report non-delivery of a document (work permit, green card, etc) or official letter (Receipt or Approval Notice, Form I-797), request certain accommodations. I found it to be a very useful tool.
See at:
https://egov.uscis.gov/e-Request/Intro.do?locale=en_US