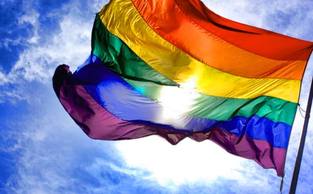 UPDATE 03/06/2015:
Nebraska's ban on same-sex marriage will remain in place while the state appeals a federal judge's decision to strike it down
.
The 8th Circuit Court of Appeals on Thursday issued a stay of U.S. District Judge Joseph Bataillon's decision this week to end the ban.
It means that
no same-sex marriages will be allowed starting March 9th
, as was expected under the federal judge ruling.
************
A federal judge has struck down Nebraska's ban on same-sex marriage. Effective March 9, 2015, same-sex couples in Nebraska can marry.
As a practical matter, a US citizen petitioner in the same-sex marriage in Nebraska can now petition for his/her spouse's permanent residency (aka green card) in the United States.
According to an injunction filed in federal court Monday, Senior U.S. District Judge Joseph Bataillon said "all relevant state officials are ordered to treat same-sex couples the same as different sex couples in the context of processing a marriage license or determining the rights, protections, obligations or benefits of marriage."
The order is effective March 9 2015 at 8 a.m.
Within moments of Judge Bataillon's injunction, the State of Nebraska filed an appeal.
The U.S. Supreme Court announced January 17, 2015 that it would decide whether same-sex couples have a right to marry everywhere in America under the Constitution. A decision is expected by late June.
Nebraska is the 38th state in the USA to allow same-sex marriage.
Read more at:
http://www.ketv.com/politics/judge-rules-on-nebraskas-samesex-marriage-ban/31519918?utm_source=Social&utm_medium=FBPAGE&utm_campaign=ketv7&Content%20&linkId=12636249