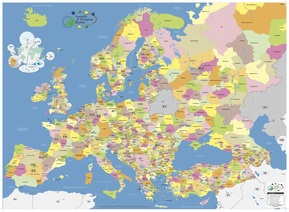 Hikmet Ersek had a lot going for him as a youngster growing up in Vienna, Austria. Except for one thing: his foreign name. In 1975, when he was 19, the CEO of Western Union moved to the Austrian capital from Turkey to study for a masters in economics. He spoke three languages fluently and played basketball professionally.
He wasn't prepared for the prejudices he would face. His father was Turkish, his mother Austrian, but people kept asking him where he was from. "Your name is Hikmet, you must be Muslim, you not from here, how come you are successful?" he recalled.
Ersek went on to work for MasterCard (
MA
) and GE(
GE
) before joining Western Union in 1999.
Hostility towards immigrants is one of the biggest problems facing Europe.
And it doesn't just affect foreigners who come from outside Europe's borders.
"It is East versus West ... Romanians and Bulgarians feel the same when they come to the U.K.," said Mr. Ersek.
Ersek later moved to the U.S., where he felt more welcomed.
"The U.S. is a country built on migrants' entrepreneurship -- they don't ask where you're from, they ask what can you do," he said.
Ersek said Europe needs the adopt the same mindset in order to remain a strong player in the world economy.
Read at:
http://money.cnn.com/2015/01/22/news/economy/immigration-europe-western-union-ceo-world-economic-forum/index.html?iid=HP_LN