​ABOUT US: ATTORNEY PROFILE

Luba Smal, Attorney at Law
Smal Immigration Law Office
Exclusively practice USA federal immigration law nationwide and globally.
​We help our clients with visas, green cards, waivers, U.S. citizenship.
To contact an attorney or to schedule a consultation, please email us.
Our contact email is attorney@law-visa-usa.com & telephone is +1-402-210-2040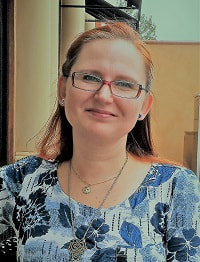 ​Smal Immigration Law Office operates as an
online-based immigration law office.
We establish
initial contact with our prospective clients via email
communication.
All telephone or video call consultations with an attorney must be scheduled via email.
Please email to schedule
.
****************************************************************************************************************
During
COVID-19
pandemic,
our virtual online immigration law office remains OPEN
.
A phone or video conference appointment with an attorney can be scheduled by emailing us.
On March 18, 2020, the United States Citizenship and Immigration Services announced the
temporary closure of its local field and asylum offices as well as its application support centers.
The closure will remain in effect until at least May 4, 2020. It might be extended beyond this date.
USCIS will post and update COVID-19 information
here
.
However,
USCIS Service Centers remain open and cases are being processed
.
We will continue to file new petitions with USCIS as well as continue to meet all deadlines
. At this time, USCIS has modified RFE, NOID, NOIR, I-290B and AAO appeals deadlines.
​We will continue to monitor and provide updates at our Blog at https://law-visa-usa.com/blog-usa-immigration-law-updates.html
****************************************************************************************************
Luba Smal, Attorney At Law,
is an attorney in private practice.
Since 2004
, she has been
exclusively practicing the U.S. immigration law
.
Because the U.S. immigration law is federal law,
we can represent clients from all 50 states and worldwide
.
Because we never outsource legal services, only an attorney will advise you, answer your questions, complete your applications, petitions and immigration forms, advise you about evidence, inform you about status of your pending case, and follow up until your case is complete
.
Attorney Luba Smal speaks English and
Russian,
and holds two law degrees: Juris Doctor Degree from
Creighton University School of Law
(Omaha, Nebraska, USA), and Juris Doctor Degree from
Grodno State University School of Law
(Grodno, Belarus).
She is admitted to practice law in Belarus (1994) and Nebraska, USA (2004). For several years, Luba worked as a volunteer at YWCA Domestic Violence Hotline. In her spare time, Luba enjoys traveling, reading, gardening, and going to the movies. She loves to run, and usually works on some amazing and fun knitting project or two.
HOW TO SCHEDULE AN APPOINTMENT WITH AN ATTORNEY
:
Please
EMAIL
us first if you are looking to hire an attorney, or have a few questions, or want to schedule a
consultation
with an attorney. In your
email
please
briefly explain your situation (your name, status, citizenship, problems) and what help you are seeking, and ask your questions.
We will
email you back within 24 hours or sooner
, usually, within a few hours, and forward to you our confidential immigration questionnaire, and schedule the best time to talk over the phone or video chat.
To schedule a telephone consultation with an attorney, please email to schedule
.
Our usual appointment hours are
9:00 AM to 5:00 PM CST Monday-Friday.
A telephone or video call meeting can be also scheduled
after normal business hours or on Saturday
.
To contact us or to schedule a consultation
, please
email
at
a
ttorney
@law-visa-usa.com
​We are immigrants like you, and would gladly advise and help you like we would a family member!
To pay us securely through PayPal, select your option from a drop-down menu and click on a Pay Now link.
---