​ABOUT US:

Luba Smal, Attorney at Law
Smal Immigration Law Office

We speak English & Russian.
​Since 2004 we help our clients with green cards, U.S. citizenship, visas.
We practice U.S.A. federal immigration law nationwide and globally.
After 18 years in the field, we can help you to analyze, strategize, find solutions and avoid problems.
​
​To get in touch or to schedule a consultation, please email at attorney@law-visa-usa.com

We offer a FREE 15-minute phone or video call meeting to prospective clients who are looking to hire an attorney. To schedule, please use the scheduling app below or email us.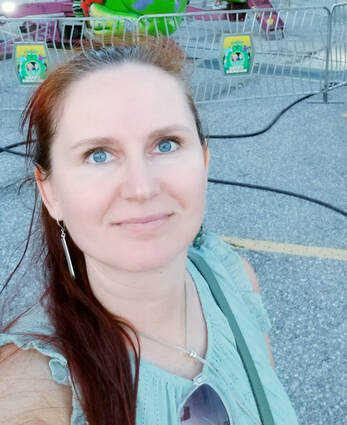 ​Smal Immigration Law Office operates
remotely
as an
online-based immigration law office.
We establish
initial contact with our prospective clients via email
communication.
TO GET IN TOUCH, ASK QUESTIONS, OR TO SCHEDULE A CALL, PLEASE
EMAIL
US.
Luba Smal, Attorney At Law,
is an attorney in private practice. Luba is fluent in
English
and
Russian
, and
licensed to practice law in Nebraska, USA (2004) and Belarus (1994).
Luba is a licensed
attorney, lawyer, advisor, consultant, representative, translator, notary
.
Since 2004
, she has been
exclusively practicing the U.S. immigration law in all states and globally
. Because the U.S. immigration law is federal law, we can represent clients from all states and worldwide.
Because we never outsource legal services, only an attorney will advise you, answer your questions, complete your applications, petitions and immigration forms, advise you about evidence, inform you about status of your pending case, and follow up until your case is complete
.
Before we accept a new client, we complete all necessary intake checks, and review documents that you
email
us. When we accept a new client, the goal is to help you to succeed, and your cooperation and transparency are required. We appreciate when our clients are open and truthful, follow our advice, effectively and timely communicate with us via email and/or phone.
Luba holds two law degrees: (1) Juris Doctor Degree from
Creighton University School of Law
(Omaha, Nebraska, USA), and (2) Juris Doctor Degree from
Grodno State University School of Law
(Grodno, Belarus). Luba is admitted to practice law in
Belarus
(1994) and
Nebraska, USA
(2004).
For several years, Luba worked as a volunteer at
YWCA Domestic Violence Hotline
, and has experience assisting victims of domestic violence and abuse. Over the years, Luba successfully represented many clients in federal
VAWA
cases.
Luba is empathetic, ethical, courteous and highly efficient. Luba is a
Russian-speaking
professional, and has basic knowledge of Belarusian, Ukrainian and Polish languages.
​

​We are immigrants like you, and would gladly advise and help you like we would a family member!
HOW TO SCHEDULE AN APPOINTMENT
:
Please use our
SCHEDULING APP
below or
EMAIL
us if you have a few questions, looking to hire an attorney, or want to schedule
consultation
with an attorney. Please
provide your first and last name, briefly explain your situation, immigration status, citizenship, and ask your questions.
We will email you back, and schedule the best time to talk.
Our usual
appointment hours
are
9:00 AM to 5:00 PM CST Monday-Friday.
​
Consultation fee is US$250 for a 45-minute long phone or video call consultation. Your appointment is confirmed when we received your payment. Prior to consultation, an attorney will review your information, questionnaire and/or documents. Consultation appointment must be scheduled via email or using our scheduling app below. Consultation fee must be prepaid to confirm the booking and to reserve your time. We prefer instant electronic payments via Zelle and PayPal. If an attorney agrees to accept your case and becomes your attorney-of-record, and you retain us to represent you within 48 business hours (two days) after your consultation, we will be happy to fully credit the consultation fee towards the total legal fees. Attorney can give you a quote for total legal and filing fees during the consultation, and after reviewing your facts, documents, and evaluating your case.
To get in touch, to ask questions or to schedule a consultation
, please
email us in English or Russian
at
attorney@law-visa-usa.com or use our scheduling app below.
---
Consultation or Legal Services